If you think you've got what it takes to successfully lead a multi-billion-dollar-brand company, do you dare you to take on P&G CEO Challenge 2017?
What is P&G CEO Challenge?
P&G CEO Challenge is a perfect combination of challenging real case competition and interactive training from the best, where you can get hands-on experience on what it would be like to be the CEO of a leading brand. Working in a team, you can expect to truly ignite your leadership potential, and finding the great professional career path to pursue!
P&G CEO Challenge - Indonesia Round is a regional round which will be held in Indonesia. The best team will have the chance to compete in P&G CEO Challenge - Asia Round.
The event will be held on 30 October - 2 November 2017.
Not sure why CEO Challenge was born?
P&G – The place of Leaders is committed to grooming and nurturing the nation's talent pool from young. This intent gave birth to "P&G CEO Challenge" which successfully completed its second year across Asia. A regional case study competition in which university students participated from all across the country, it provided students a true insight into how a multinational company like P&G operates and exposure to holistic business challenges - from marketing to finance and retail - faced by brands and businesses being run on an international scale.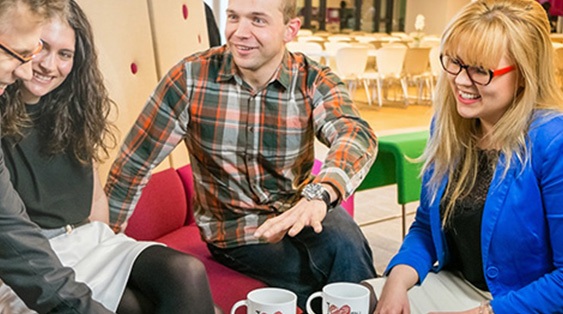 The ideal candidate for the program could be YOU, who:
Are currently a third or final year student and will be graduating in 2018 or 2019,
Have strong academic performance at University,
Have strong passion for winning,
Possess strong leadership potential shown via your student club activities, past start-up projects or real-life business you owned.
P&G CEO Challenge 2017 is once-in-a-lifetime event that you will never regret for taking it which offers you:
An exclusive chance to put yourself in the shoe of the CEO of P&G brands,
A life-changing milestone when being trained on P&G business know-hows & our secrets to success accumulated globally over 180 years,
An incredible experience to mingle with our top leaders both in local country and Seniors in headquarter,
A round-trip to P&G Asia Pacific headquarter and network with our Top Executives in Singapore,
A premium ticket to go directly to final recruitment round for our Dream Internship or Full time Management offers,
Big prize for local winners and 10,000 USD for being the "BEST of ASIA" team.
Above all, this promises to be a mindset-changing time seeing how you grow after a few days learning from best young talents across Asia
Getting a ticket to the program is as easy as 1-2-3:
Submit your application and complete our online assessment by clicking on the "Apply Now" button on this webpage,
Take the offline test and face to face interview at Indonesia P&G headquarter,
Compete with other in teams in a 4-day event of 30 October - 2 November 2017 at Indonesia P&G headquarter.
Champion Team in each country will be covered full round trip to Singapore to compete with contestants from the other countries.
Once-in-a-while! So, what more are you waiting for?
Ignite your potential. Challenge yourself to be the next generation of business leaders.